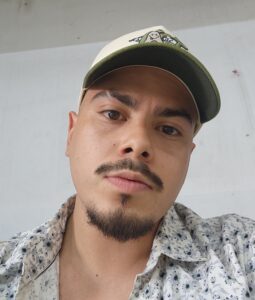 Office hours are by appointment via email.
email: landeros-cisneros27@berkeley.edu
Jonathan Landeros-Cisneros​
My name is Joni Landeros-Cisneros (pronouns: he/him/his) and I am a first-generation scholar in the Critical Studies of Race, Class, and Gender in the Ph.D. program in the Education department. I was born in La Piedad, Michoacán, and was raised in Sioux City, Iowa. I completed a B.S. in anthropology and an MA in anthropology from Iowa State University where I was a Ronald E. McNair scholar. My research interests include whiteness studies, asymmetrical and targeted policing in K-12 and higher education, abolition studies, and the prison-industrial complex (school-prison-industrialized labor nexus). I have research experience in biological anthropology, cultural anthropology, and linguistic anthropology. For my doctoral studies, I am inquiring how police humanitarianism, a domestic counterinsurgency program, is upheld and reproduced for mental health and drug education initiatives in educational institutions. Being a target of asymmetrical criminalization has provided me an entry to imagine alternative solutions beyond educational reform and disrupt the hyper-criminalization of ethno-racially marginalized communities. My commitment to undoing these systems and destabilizing power relations is evidenced by my commitment to mentorship and my pursuit of a Ph.D. in education with a focus on critical studies. I intend to join the professoriate and dedicate my work to transformational research that has the power to reshape and make higher education accessible to historically marginalized students while disrupting the mechanisms that uphold targeted criminalization. In my free time, I enjoy road cycling, fútbol, hiking, hanging with friends, listening to corridos and banda, and watching competitive cooking tv shows.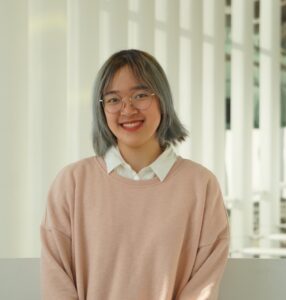 Office hours are by appointment via email.
email: allienguyen@berkeley.edu
My name is Allie Nguyen (she/her) and I'm a first-year PhD student in Environmental Engineering, doing research in virus epidemiology in wastewater, specifically in the persistence of pandemic-inducable viruses. My other research interests include environmental public health and sustainable urbanization. I earned my Bachelor degree in Environmental Engineering at the University of Minnesota – Twin Cities, and I'm currently pursuing my MS at UC Berkeley. Throughout my undergraduate education, I have participated in environmental engineering research projects in resource recovery from solid waste and municipal wastewater treatment using biochar. My current hobbies include vintage photography, cooking, and crocheting.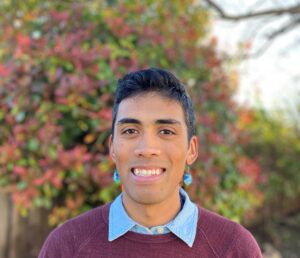 Kieren is a 1st-year Ph.D. student in Environmental Science, Policy, & Management. They are an interdisciplinary social scientist who draws primarily on the fields of critical race theory, environmental justice, and political ecology. Prior to coming to Berkeley, Kieren researched topics such as participatory climate change planning, distributed solar energy siting, and climate change communication. Outside of academia, they have worked in community organizing, policy advocacy, and environmental education. Their current research critically examines how systems of climate change adaptation interact with military colonial power structures, particularly in U.S. Pacific Island territories. Kieren is a first-generation college graduate and was also a transfer student during their time as an undergraduate. Kieren earned a Master of Environmental Science from Yale in 2022 and a B.S. in Environmental Science from Johns Hopkins in 2019.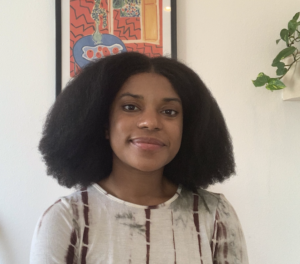 Office hours are by appointment via email.
email: danielle.stephenson@berkeley.edu
Dani Stephenson (she/her) is a second-year PhD student in Comparative Literature. Her research interests involve questions of abolition and solidarity, exploring works of literature and music throughout the Black diaspora. She obtained her B.A. in French and Italian with a concentration in Jazz Studies at Princeton University in 2020 and joined Berkeley's Comparative Literature Department in the fall of 2021.