Tonatiuh Beltrán Social Science
What are Resources and Policies that Could Best Support Children of Incarcerated Parents?
It is now common knowledge that the U.S. has the highest incarceration rate in the industrialized world. Many of the incarcerated population are parents. As the number of children affected by parental incarceration has risen, so too have the challenges in their everyday lives. Incarceration impacts both parent and child. It is the hardships that the children must endure that are ultimately the collateral consequences of incarceration. Tonatiuh's research will focus on investigating what resources can best support children of incarcerated parents. She will conduct both surveys and qualitative interviews of adults who had parent/s incarcerated during their early childhood-adolescence. This project will have implications for programmatic decision-making in public policy, and enable more robust family reunification programs.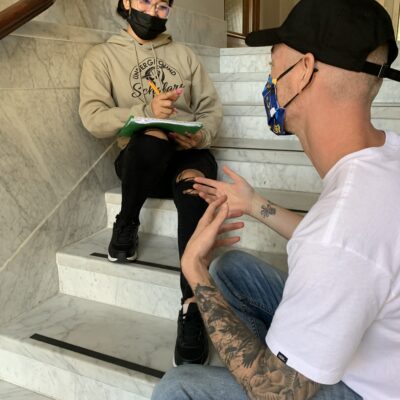 Major: Sociology
Mentor: Mentor: Pablo González, Ethnic Studies