Tohar Zamir Social Science
Pico-Robertson: How External Constraints, Ethnic Economies, and Resource Extraction Created a Dense Jewish Enclave.
Scholars Journal
This work, based on archival, interview, and geospatial research, will clarify the formation of the dense, walkable Pico-Robertson Jewish ethnic enclave in Los Angeles – defying LA's suburban sprawl – and the origin of the community's status by studying the relationship between de jure segregation, intrinsic "pull factors'' for immigrant communities, racialization in Los Angeles, and the oil industry's pervasive resource extraction. Said scholarship concerns what Tohar dubs the "Kosher Economy": the interactions in Jewish communities that necessitate dense, walkable, and clustered communities. This study stands to inform growing movements towards dense urbanization in Los Angeles, and provides the opportunity to study a rare historically walkable neighborhood of the city, resisting the car-dependent urban regime. With research culminating in an honors thesis in Geography, Tohar seeks to interrogate why Pico-Robertson has assumed its unique shape.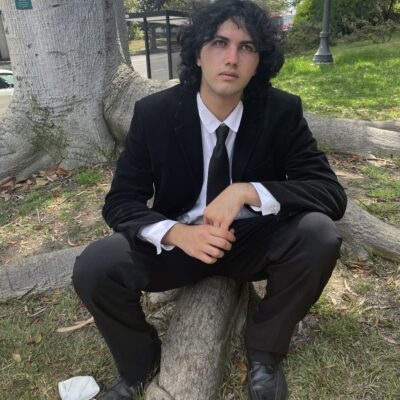 Major: Geography and Political Science
Mentor: Jovan Lewis, Geography