Destiny Dixon Social Science
Buying Black Back Then: Comparative Analysis of Black Economic Life in Compton and West Oakland.
Destinys research aims to investigate the history of Black owned businesses in Compton, West Oakland, and West Berkeley. She will focus on the ways in which a strong Black economy influenced Black solidarity culturally, socially, and politically. While exploring the different types of businesses African Americans owned, Destiny's research will reveal a new glimpse into what the 1980s drug and gang epidemic destroyed. By examining archival records as well as conducting interviews with current and former business owners and their families, Destiny's work will offer a richer narrative to Black history, and further dismantle negative stereotypes about Black towns.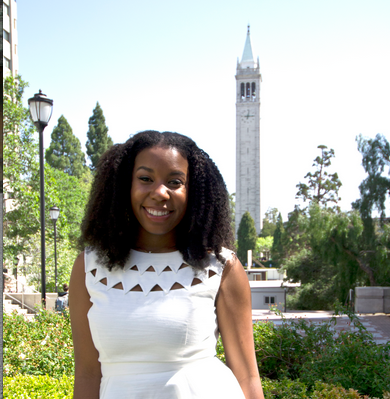 Major: African American Studies
Mentor: Mentor: Ula Y. Taylor, African American Studies