Pedro Rodriguez L&S Social Sciences
How Does Being Coined "Essential" Impact Farmworkers
My project will study the impact that the pandemic has had on farmworkers. The pandemic demonstrated the contributions from farmworkers are essential to society and the economy. While most middle-class workers were at home quarantined, farmworkers were out working to keep food on the table for others. The pandemic exposed the fundamental contributions that farmworkers make to this country. As a result, they were able to be recognized as "Essential" workers.
At the time of the lockdown, "essential workers" were praised and glorified for risking their lives and the lives of their loved ones. How exactly are these "essential" workers treated? This research is centered on this question and aims to investigate how the Covid-19 pandemic has affected farm workers in the Central Valley. I will interview farmworkers from Kern County. Since the pandemic was a very recent phenomenon, it's a good time to research how the Covid-19 pandemic impacted how Farmworkers are treated. This project serves to find if this realization has created a shift in the attitude of employers toward farmworkers or "unskilled" labor.
Message To Sponsor
I express my sincere gratitude for your generosity in sponsoring students with their research projects. Thanks to your generosity, I am able to access quality education, and conduct meaningful research that will hopefully contribute and society at large. Your contributions have given us students an incredible opportunity to pursue our dreams and aspirations. I want to assure you that I will use my skills and knowledge to make the most of this opportunity.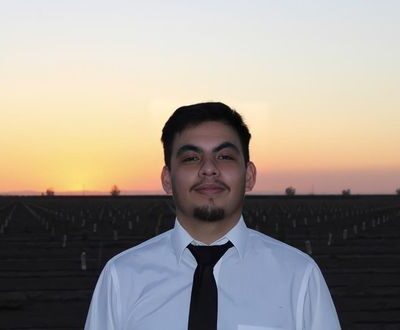 Major: Sociology
Mentor: Mary Kelsey
Sponsor: Leadership Fund