Kevin Milyavskiy Humanities and Social Science
State and Statement: The Political Apology
This study explores the form and purpose of a political apology. It includes analyses of French presidential speeches regarding crimes the French state committed throughout its history both domestically and internationally, and how the presidents speak of them. The speech former French president Franois Hollande gave during his visit to Algeria in 2012 is one of the case studies. Hollandes visit received international attention because many anticipated that he would, on behalf of France, finally apologize to Algeria for 132 years of colonial rule and the 1954 Algerian War of Independence. Instead, on the day he arrived, Hollande declared that he intended neither to repent nor apologize. During his speech to Algerias parliament the following day, Hollande nonetheless recognized the brutality of colonization and directly referenced the years of violence, torture, and massacres the Algerians suffered. How can Hollandes speech be understood as a (non)apology, and why did Hollande, as the French president, publicly discuss what the French inflicted on the Algerians if he was not willing to repent or apologize for it?
The research analyzes the content of political apologies, how and why they are (or are not) issued, and studies the conditions that seem to determine their success. The analysis will draw from speech act theory and performative utterances, a field which considers speaking a matter of acting, saying a manner of doing, and an utterance an act that can change the world in ways other acts cannot. Such fields as political science, philosophy, psychology, linguistics, and sociology will also inform this study. It further inquires into distinctions between inter- and intra-generational responsibility and guilt, national and cultural identity and cohesion, and generally considers the ways in which politics address justice and morality.
Message To Sponsor
To the Wishek Fund: Your support has enabled me to fully dedicate myself to my senior thesis, and has profoundly augmented my experience as a student and as an emerging scholar. Thanks to you, I was able to explore many of the possible directions I could follow with my research question, and to consider more holistically what I am really asking and why it matters. Your support has not only contributed to the quality of the project being worked on, but also to the opportunities that have become available to the one working on it. Receiving your scholarship has lent credibility both to the research and to me as a researcher, which will help better qualify me for opportunities well beyond my undergraduate study. For this I am immensely grateful, and feel further motivated to do for the world what the world has done for me.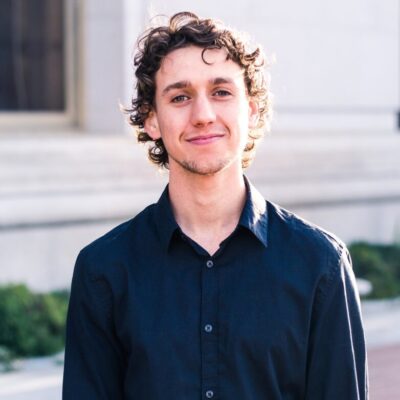 Major: Rhetoric
Mentor: Marianne Constable