Julie Lee Humanities and Social Science
Uncanny Narratives of Gendered Trauma in Oh Jung-hees "The Yard of Childhood"
According to the author herself, Oh Jung-hees 1981 short story collection ("The Yard of Childhood") took the form of a novel sequence when she rearranged eight of her previously published stories by protagonist age. The sequence, however unplanned, elegiacally traces the compressed post-war development of South Korea in the 1950s-70sall through the anonymous coming-of-age story of an impoverished girl who becomes an alienated housewife haunted by her past. My research, then, engages in a close reading of Oh through the lens of literary trauma theory, examining how the psychological process of reparation re-presents traumatic memory as narrative memory. Im especially drawn to the interplay between Ohs use of linguistic and diegetic repetition, intertextuality, and the uncanny. By studying both Korean- and English-language secondary texts, I seek to not only critique the masculinist narrative of South Korean division literature, but to interrogate the assumed universality of eurocentric theoretical concepts.
Message To Sponsor
Id like to express my gratitude to the Anselm Foundation for generously sponsoring a summer of reading, writing, traveling, and eating Chuncheon dakgalbi. As a SURF L&S fellow, I am humbled by Professor Kwons lifelong dedication to modern Korean literature and inspired by the dazzling works of scholars before and beside me. Id also like to thank the mentors of the 2016 Korean Literary Translation Workshop for their encouraging words, as well as my dearest kinfolk for their sass and support.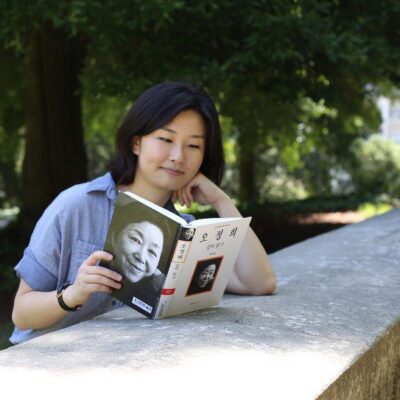 Major: English
Mentor: Kwon Youngmin
Sponsor: Anselm L&S