Andrey Kapustin L&S Arts & Humanities
Donbas "Separatism": Myth or Reality?
Using archival collections of local newspapers in the Donbas region of Ukraine and census data, the project will evaluate to what extent there was pro-Russian "separatism" in the Donbas from 2013-2022. It is an attempt to move away from Kyiv or Moscow-centric narratives, focusing instead on the people of the boundaries between Ukraine and Russia. 
Russia's more recent aggression in Ukraine has been at the center of contemporary historical and political discourse, but little is known about the dynamics within the regions of Eastern Ukraine taken over by "separatists" in 2014. Many in the West have accepted the notion of a "separatist movement" in the Donbas, overlooking evidence of Russia's direct role in the war and results of opinion polls before the "uprisings" in spring 2014. Meanwhile, the pro-Ukrainian narrative focuses entirely on Russia's involvement and often ignores the attitudes of the people of Donbas. Understanding popular sentiments in the region will only become more significant when the war comes to a close.
Message To Sponsor
I would like to express my immense gratitude to the donor funding this research. Your generosity has enabled me to pursue a project of not only personal importance but relevance to some of the most pressing historical and political questions of our time. I am tremendously grateful that such a topic is receiving the recognition and support of the SURF Program and its donors.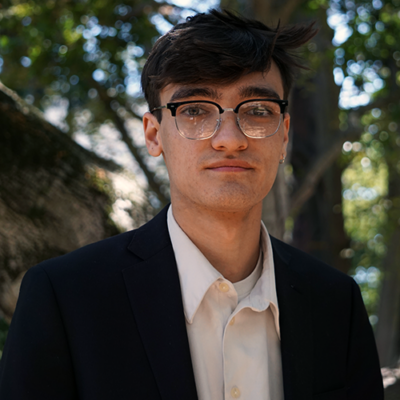 Major: History
Mentor: Rebekah Ramsay
Sponsor: CACSSF