Abel Fernando Vallejo Galindo Humanities and Social Science
Challenging Policing, Crimmigration, and Deportation
My project utilizes both qualitative and archival methods to assess and interpret how undocumented people challenge the criminal injustice and immigration system. The devaluing of undocumented people has increased the uncertainty associated with their social value. Specifically, by engaging with scholars, professionals, and community members, this project amplifies their critical insight regarding future social and political integration. Moreover, public discourse is increasingly creating awareness and assessing the policing of criminalized populations, specifically as it relates to the carceral apparatus. In my research, I present the carceral apparatus as including multiple social institutions, often not included in dialogue. In this context, the framework of a criminal justice system does not encompass the complexity of a carceral system. The goal of my project seeks to learn from those who are experiencing the ramifications of current crimmigration policies and eventually produce new policy-related research to humanize undocumented people and shift societies' views of them.
Message To Sponsor
The opportunity presented to me by the Banatao fund as a SURF fellow has not only paved the way for my summer research project and senior honors thesis, but also my future doctoral dissertation. As a person with no lawful status, who was formerly incarcerated, I have faced many barriers to obtaining a bachelor's degree. Fortunately, I have come out on the opposite side of that spectrum. And thanks to programs like SURF, UC Berkeley sustains hope and positive energy for homies like myself and the ones coming behind us.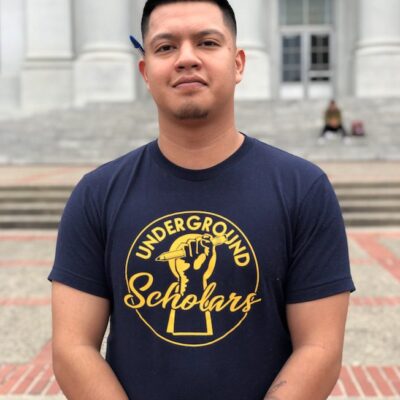 Major: Sociology
Mentor: Laleh Behbehanian Ph.D.
Sponsor: Banatao Fund